Get involved in South Tyneside's Summer Reader Challenge:
… click here for more information.
Children's literature is for readers and listeners up to about age 12. It is often illustrated. The term is used in senses that sometimes exclude young-adult fiction, comic books, or other genres. Books specifically for children existed at least several hundred years ago… click here to browse some new releases at the Good Reads website. 

NATIONAL CENTRE FOR THE WRITTEN WORD
South Tyneside's new state-of-the-art cultural venue, situated in the heart of South Shields, is brimming with exciting new experiences, activities and facilities for people of all ages to enjoy.
Click here to see what is happening at The Word now…
Supporting your child with their phonics reading
There are two sites, we recommend, that will give you easy reference to phonics and activities that you can use to support your child's early reading journey:
The first is the ceebeebies Alphablocks Guide to Phonics – click here to visit the page.
Say the sounds
There are 26 letters of the alphabet but they make 44 sounds. Which  sounds would you like to hear spoken aloud and in example words?  Visit the Oxford University Phonics Made Easy site to hear examples!
Click her for: Oxford University Phonics Made Easy site – this also offers advice on the Year 1 Phonics test.
There is also advice about the Year 1 Phonics test on our assessment page…click here.
Nadiya's Bake Me a Story is the first children's book from the star of the UK's most-watched and BAFTA-winning TV show of 2015, Great British Bake Off winner and the nation's new sweetheart, Nadiya Hussain.
This unique hybrid of storybook and cookbook contains recipes and stories devised and written by Nadiya herself. Nadiya's Bake Me a Story brings families into the kitchen to spend time sharing stories and cooking. Get messy making yummy bean patties, and while they are in the oven, curl up with the story of Jack and the Bean Pattiestalk, or read about Ruby-Red and the Three Bears and their Very Berry Muffins while you wait for your own to bake.
Click here to read a Q&A session with Nadiya.
Click here to find stories about starting school…
Best new books for October 2017 can be found by clicking here…
Click here to access the Parents' Book Finder!
Read about our Book Fair by clicking here.
As ever, we had a wonderful World Book Day this year… the website this year has some wonderful reading ideas (click here) and a Parents' Book Finder (click here).
Click here to see the staff with their favourite books!
The nation's favourites
The Book Trust asked the nation to vote for their favourite top 10 and here is the definitive ranking:
Harry Potter and the Philosopher's Stone by J K Rowling
The Hunger Games by Suzanne Collins
The BFG by Roald Dahl, illustrated by Quentin Blake
The Very Hungry Caterpillar by Eric Carle
Winnie-the-Pooh by A A Milne, illustrated by E H Shepherd
The Cat in the Hat by Dr Seuss
The Fellowship of the Ring by J R R Tolkien
Charlotte's Web by E B White
Northern Lights by Philip Pullman
The Lion, the Witch and the Wardrobe by C S Lewis

The enormously popular and influential Blue Peter Book Awards have been recognising and celebrating the best authors, the most creative illustrators and the greatest reads for children since 2000.
2017 Winners: Podkin One Ear and Survivors have won this year's Blue Peter Book Awards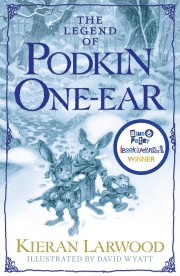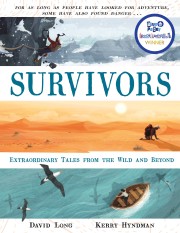 Click here for details of these books and also the short-list.
Previous Winners:
2016 The Epic Book of Epicness and The Nowhere Emporium
2015 The Silly Book of Side-Splitting Stuff and The Spy Who Loved School Dinners 
2014 Best Story: Rooftoppers by Katherine Rundell (Faber & Faber); Best Book with Facts: Tony Robinson's Weird World of Wonders: World War II by Tony Robinson and illustrated by Del Thorpe (Macmillan Children's Books)
2013 Best Story: Tom Gates – Genius Ideas (Mostly) by Liz Pichon (Scholastic); Best Book with Facts: Horrible Science: House of Horrors by Nick Arnold and Tony De Saulles (Scholastic)
2012 The Considine Curse by Gareth P Jones (Bloomsbury)
2011 Dead Man's Cove by Lauren St John (Orion Children's Books)
2010 Frozen in Time by Ali Sparkes (Oxford University Press)
2009 Shadow Forest by Matt Haig (Corgi Children's)
2007 The Outlaw Varjak Paw by S. F. Said, illustrated by Dave McKean (David Fickling Books)
2006 Lost and Found by Oliver Jeffers (HarperCollins)
2005 Private Peaceful by Michael Morpurgo (Collins)
2004 Man on the Moon by Simon Bartram (Templar)
2003 Mortal Engines by Philip Reeve (Scholastic)
2002 Feather Boy by Nicky Singer (Collins)
2001 The Wind Singer by William Nicholson (Egmont)
2000 A Pilgrim's Progress retold by Geraldine McCaughrean, illustrated by Jason Cockcroft (Hodder)
Still looking for new and exciting books to read?  Why not try the Book Sorter?
All of the books in the Book Sorter have been added by children just like you!
Now you can find out what other children have recommended by clicking here.
Click here to "JOIN US" for FREE and access a great range of FREE E-BOOKS that compliment the school's Reading Scheme!  Great for encouraging reluctant readers or a different experience for everyone that LOVES books!